BARInet's exclusive High-Performance Network affords top quality providers the opportunity to experience true incremental volume from beyond their traditional service areas. Our program contracts directly with self-funded employers to offer bariatric surgery services utilizing our narrow network of exclusive providers. BARInet pays a bundled case rate for each surgical case, but in a traditional fee for service claim manor, so providers & hospitals do not have to recreate the wheel – all while providing the highly desired bundling guidance that an increasing number of providers are seeking in today's healthcare industry.
Access to New Cases
BARInet works exclusively with self-funded employer to provider our bundled benefit model to its plan members. We will be presenting cases that you wouldn't otherwise have access to, as their plans have not historically covered bariatric surgery services. These cases may even come from outside of your traditional market.
Exclusive Positioning Against Competition
BARInet partners with a limited number of providers in each market. This approach delivers a strong competitive advantage and an opportunity to corner the market by steering volume to the provider based on its quality outcome delivery.
Quality Recognition
BARInet's high performance program comprises only those providers who are ranked in the top quartile based on factors such as complication rates, surgical outcomes, volume, and more. When we introduce our program to plan sponsors and members, we also educate them about the quality rankings of our providers. These rankings are marketed to plan members through multiple avenues, driving home the point that quality plays an important role in each patient's surgical decision and giving you the recognition you've earned.
Exposure to Alternate Payment Models
With health care everchanging, alternate payment models have been an evolving topic – allowing payors to leverage their resources to create a better value for their health care spend. BARInet's bundled payment model allows you to experience the wave of the future through its unique episode-of-care reimbursement.
Ease of Payment
Oftentimes, provider offices spend countless hours and resources deal with the adjudication of claims, with more than half being outstanding for upwards of 90 days. With BARInet, we alleviate the need to wait for payments. You will receive payment immediately following completion of contracted procedures. BARInet administers billing and any collection functions for providers, so you are not tasked with trying to collect any payments, etc.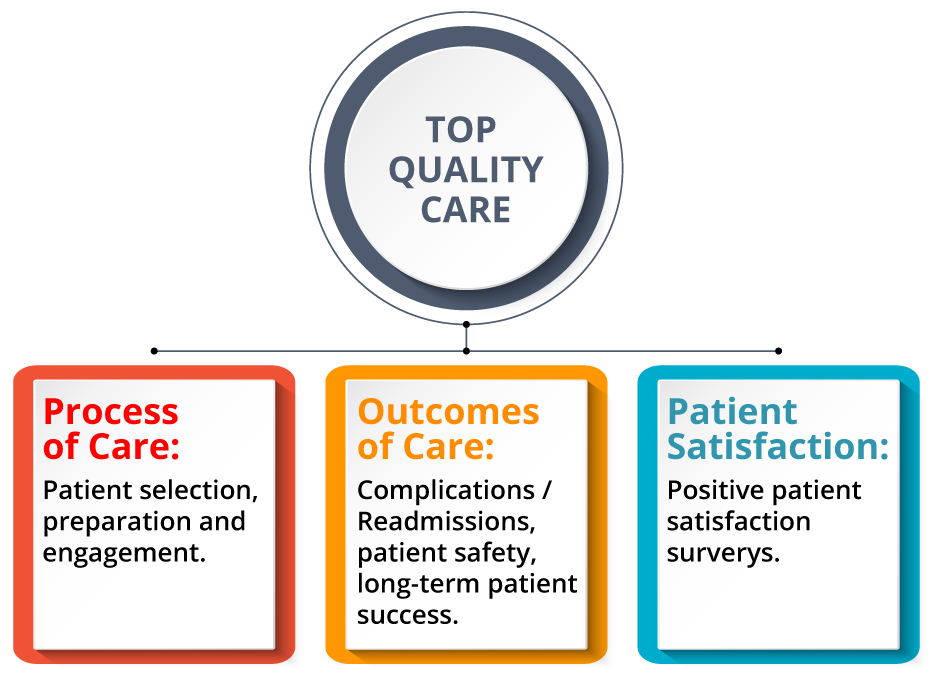 When plan members utilize providers with better documented outcomes data and quality standards, plan members are far more likely to have better outcomes. BARInet assesses providers based on a proprietary underwriting model focused on outcome quality measures – including complication rates, infection rates, patient satisfaction surveys, re-admittance rates, and mortality rates among others. We only work with providers that are ranked in the top quartile nationally based on these quality measures.
See if you qualify.
Interested to see if your organization qualifies to be part of our exclusive program?
What Our Providers Are Saying
"BARInet has done a tremendous job in providing me access to local employees that have historically not had coverage for bariatric surgery."
– Bariatric Surgeon
"They have been very easy to work with, and their processes are very streamlined. My staff has had nothing but good things to say."
– Bariatric Surgeon
"I'm proud to be a part of this narrow network. I have been trying to build something like this in the bariatric space for years, and BARInet has brought it to life."
– Bariatric Surgeon